Archive pour July 2014
Wednesday 16 July 2014
6 and 7 July 2014 was the Guilde Chapter in Sprockhövel, Germany.
Here is the photo album.
Wednesday 9 July 2014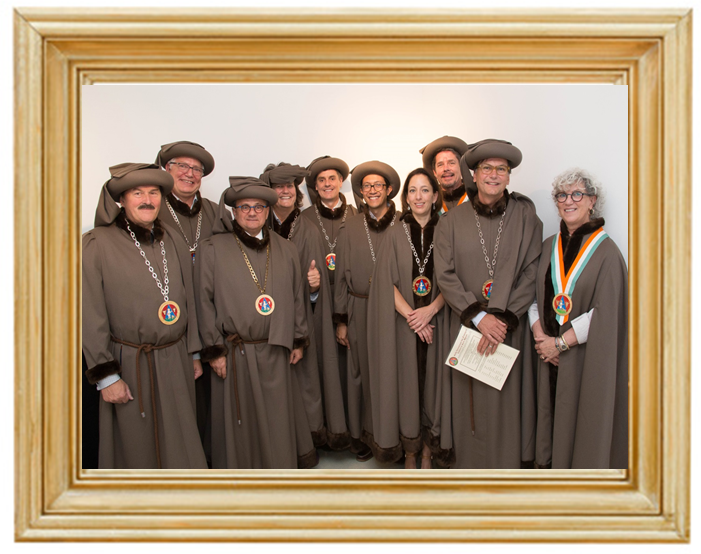 The 470th Chapter Fancy Food Show was held on June 30, 2014 in New York
From left to right:
Daniel DELAHAYE -FRANCE
Louis AIRD – CANDA
R.BY. – FRANCE
Cathy STRANGE-U.S.A.
Dominique DELUGEAU – U.S.A.
Carlos YESCA ANGELES TRUJANO – Mexique
Stéphanie CIANO – U.S.A.
Jeff DIMEO – U.S.A.
David GREMMELS – U.S.A.
Brue TIRZA – U.S.A.
New members are:
1/ Ms. Linda LUKE N°6054
2/ Mr. Jeff DIMEO N°6055
3/ Mr. Tyson DANIELSON N°6056
4/ Mr. Ricardo GERARD N°6057
5/ Signorina Elena ANTONIAZZI N°6058
6/ Mr. Laurence WOLFSON N°6059
7/ Ms. Zoe BRICKLEY N°6060
8/ Ms. Rachel PEREZ N°6061
9/ Monsieur Charles DUQUE N°6062
10/ Monsieur Laurent DAMIEN N°6063
11/ Ms. Nancy RADKE N°6064
12/ Madame Denise NAVARRO N°6065
Partner gold :
The french Cheese board C.N.I.E.L – USA
26w 39th street
New York
Cheese buffet partner:
ATALANTA COMPANY